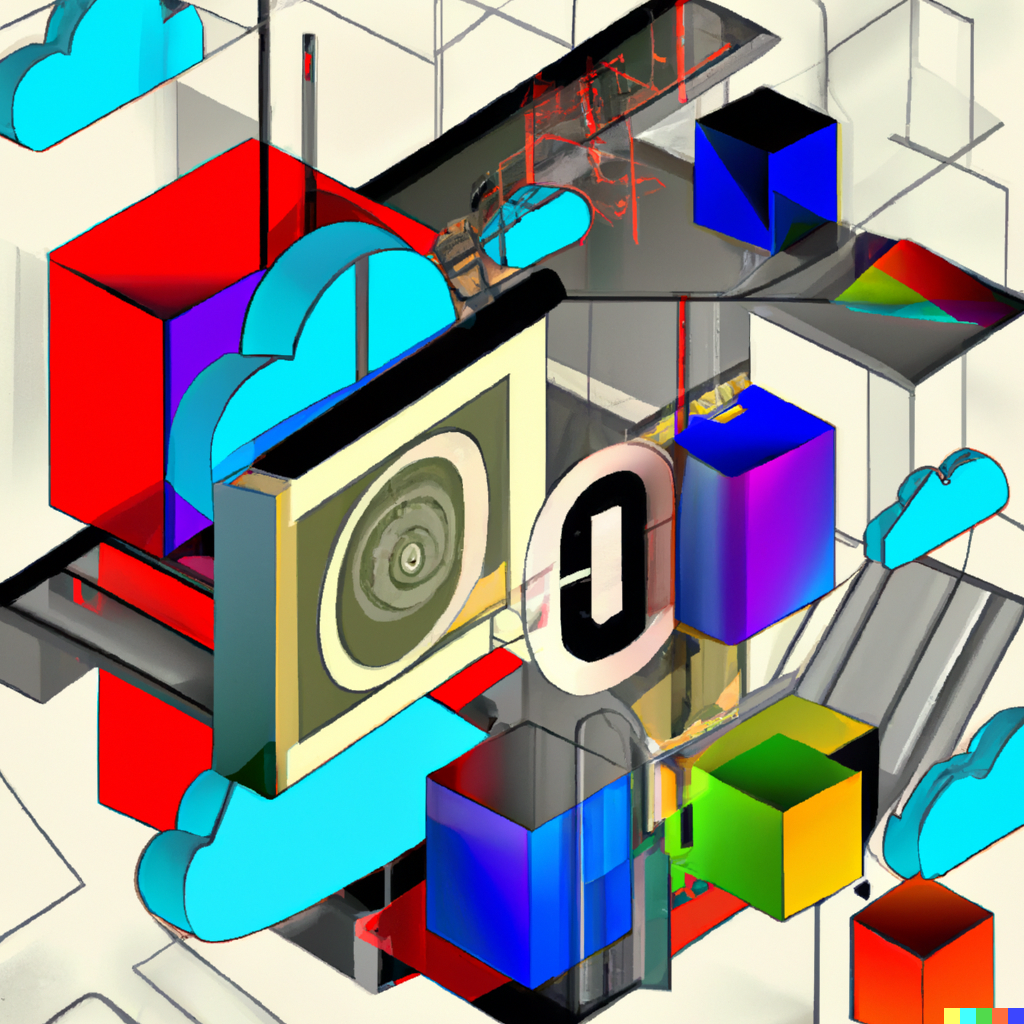 Software-as-a-Service (SaaS): A Brief Overview
Software-as-a-Service, commonly known as SaaS, represents a software delivery model where a provider hosts applications and makes them available to customers over the Internet. Unlike traditional software that requires installation on individual machines, SaaS is ready for use via a web browser. Users typically pay for SaaS on a subscription basis, making it an ongoing operational expense rather than a large, upfront capital expenditure.
Advantages of SaaS for Financial Services
SaaS offers a host of advantages for the financial services industry. Firstly, the cost-effective nature of SaaS, characterized by lower initial investment and pay-as-you-go pricing, fits well with the financial industry's need to keep overheads in check.
Secondly, SaaS provides unparalleled scalability and flexibility, allowing companies to adjust their usage based on demand. This scalability can prove vital for financial firms that see fluctuating needs throughout the year.
Thirdly, SaaS ensures regular and seamless software updates, minimizing downtime and reducing the burden on in-house IT departments. This also means that financial firms always have access to the latest features and security patches, which is vital for an industry handling sensitive data.
Emergence and Implications of SaaS Sprawl and Spending
Despite its many advantages, the rapid adoption of SaaS applications has led to a new challenge: SaaS sprawl. As more and more departments and teams within an organization independently subscribe to SaaS offerings, the result is a proliferation of SaaS applications, many of which overlap in functionality.
SaaS sprawl can lead to increased costs, data silos, reduced productivity, and potential security risks. It poses a significant challenge to IT departments, which are often unaware of all the SaaS tools in use, making it harder to manage and secure these applications.
SaaS Adoption in the Financial Services Industry
In the financial services industry, SaaS adoption has been swift and widespread. Banks, insurance firms, and other financial institutions have recognized the potential of SaaS to transform their operations, driving efficiency and fostering innovation.
The growing trend of digital banking and financial services has accelerated this adoption. Today, everything from customer relationship management (CRM) systems to accounting software and risk management tools is available via SaaS models.
Current Challenges: SaaS Sprawl and Spending:
Despite the benefits, the financial services industry grapples with a number of challenges surrounding SaaS use. SaaS sprawl is a significant issue, leading to duplicative spending and potential security vulnerabilities.
Licensing issues also abound, with multiple business units often subscribing to the same service unknowingly, resulting in waste. Contracting transparency is another key challenge, as organizations often lack clear insight into what they are paying for and the specific terms of service.
Addressing these challenges is critical for financial services firms to maximize the potential of SaaS while mitigating its risks. Firms must develop robust SaaS management strategies encompassing governance, inventory management, contract negotiation, and spend control.
SaaS'y Problems
Deep Dive into the Problems Caused by SaaS Sprawl and Spending
Duplication of Licenses Across Business Units
One of the most glaring issues stemming from SaaS sprawl is the duplication of licenses across different business units. Without a centralized system or governance structure in place to monitor SaaS use, individual departments can, and often do, unknowingly subscribe to the same services. This duplication not only leads to unnecessary expenditures but also creates inconsistency in data management, which can affect decision-making processes.
Wasted Expenditure on Unused Licenses
Another fallout of SaaS sprawl is the money wasted on unused or underutilized licenses. In a rush to adopt new technologies, companies often overestimate their software needs and end up with subscriptions that are not fully utilized. These unused licenses represent a significant cost drain, making it imperative for companies to track their SaaS utilization and adjust their subscriptions accordingly.
Lack of Transparency in Contracting and Pricing
Finally, SaaS sprawl contributes to a lack of transparency in contracting and pricing. With multiple business units independently negotiating contracts, there's a real risk that the organization as a whole isn't getting the best possible terms. Furthermore, without a comprehensive view of all active SaaS contracts, firms may find themselves blindsided by automatic renewals and price escalations.
Case Studies Illustrating the Impact of These Problems
Case Study 1: A global financial firm found itself grappling with SaaS sprawl after multiple departments independently subscribed to similar CRM systems. This redundancy led to significant financial waste, as the firm was essentially paying for the same service multiple times. Moreover, it created data silos that made it difficult for the firm to have a unified view of its customer data, negatively impacting its sales strategy.
Case Study 2: An insurance company faced the challenge of wasted expenditure on unused licenses. After conducting an internal audit, the company found that they had numerous licenses for an analytics tool that were barely used. This discovery led to a revamp of their software purchasing process, including the introduction of periodic utilization reviews to prevent such wastage in the future.
Case Study 3: A regional bank, in an effort to adopt digital technologies, had allowed various departments to independently contract SaaS providers. Over time, this practice led to a lack of transparency in contracting, with the bank unaware of the aggregate costs or the detailed terms of all its SaaS contracts. This lack of oversight became problematic when the bank found itself locked into long-term contracts that were not serving its best interests.
These case studies serve as a stark reminder of the challenges posed by SaaS sprawl. To mitigate these issues, financial services firms need to put in place robust governance mechanisms and adopt strategic SaaS management practices.
SaaS Governance: The First Step to Management
The Importance of a Robust SaaS Governance Model
A robust SaaS governance model is the foundation for effective SaaS management. It establishes clear guidelines around SaaS procurement, usage, and optimization, helping to mitigate the risks of SaaS sprawl. By providing a unified structure for managing SaaS applications, a governance model can help prevent duplication of licenses, ensure efficient use of resources, and enhance transparency in contracting and pricing.
Recommendations for Governance Structure, Including Roles and Responsibilities
An effective governance structure starts with defining clear roles and responsibilities. Here's a suggested framework:
SaaS Governance Committee: A cross-functional team consisting of representatives from IT, procurement, finance, and key business units should oversee the SaaS governance strategy. This committee should meet regularly to review SaaS usage, spending, and compliance.
IT Department: The IT department should maintain an inventory of all SaaS applications and licenses in use, perform regular audits to identify unused or underutilized subscriptions, and ensure data security and compliance with regulations.
Procurement Team: The procurement team should lead negotiations with SaaS vendors, ensuring favorable terms of service and pricing. They should also collaborate with the IT department to consolidate purchases and prevent duplication of services.
Business Units: Individual business units should be responsible for justifying the need for new SaaS applications, demonstrating clear business benefits, and monitoring their usage of existing applications.
The Role of the CIO and IT Department in Effective SaaS Management
The Chief Information Officer (CIO) and the IT department play pivotal roles in SaaS governance. The CIO, as a part of the governance committee, should drive the strategic vision for SaaS use within the organization, balancing the need for innovation and efficiency with risk management.
The IT department, on the other hand, is the operational arm of this vision. They are responsible for the day-to-day management of SaaS applications, from maintaining an inventory of apps and licenses to conducting regular audits, ensuring data security, and managing integration between different SaaS tools. By working closely with the procurement team and individual business units, the IT department can help control costs, improve efficiency, and enhance the overall value delivered by SaaS investments.
Techniques for Managing SaaS Sprawl
Comprehensive SaaS Inventory
Developing a comprehensive inventory is the first step toward managing SaaS sprawl. This inventory should document all the SaaS applications in use across the organization, detailing their purpose, users, costs, and contract terms. This centralized repository can help identify duplicate services, unused licenses, and cost inefficiencies, thereby guiding decision-making for future SaaS investments.
Regular Auditing of SaaS Usage
An audit of SaaS usage should be a regular practice in every organization. These audits can identify which applications are underutilized or not used at all, facilitating better allocation of resources. Regular audits can also help ensure license compliance and spot potential security vulnerabilities. Usage reports generated during these audits can inform contract negotiations, helping the company to pay only for the features and capacities they need.
Application Rationalization Strategies
Application rationalization involves assessing the business value of each SaaS application in your inventory. The goal is to identify and eliminate redundancies, retire obsolete or seldom-used applications, and consolidate similar tools. Rationalization helps optimize the application portfolio, making it leaner, cost-effective, and easier to manage.
Ensuring Adherence to License Compliance
Failing to comply with the terms of SaaS licenses can lead to significant legal and financial repercussions. Therefore, it's essential to monitor the use of each SaaS application to ensure it aligns with its licensing agreement. This might include checking the number of users, understanding data usage rights, and tracking feature utilization. If the audit reveals non-compliance, the organization should rectify this promptly to avoid penalties.
Utilizing SaaS Management Tools
SaaS management tools can automate and streamline many of the tasks involved in managing SaaS sprawl. They can track usage, manage renewals, alert you about potential compliance issues, and provide a unified view of the organization's SaaS ecosystem. By leveraging these tools, companies can improve their oversight and control of SaaS applications, making the management process more efficient and effective.
SaaS Contract Management: Ensuring Transparency and Control
Techniques for Negotiating SaaS Contracts
Negotiating SaaS contracts effectively requires a combination of knowledge, strategy, and communication. Here are some techniques:
Understand Your Needs: Before entering negotiations, clearly outline what you need from the SaaS provider. This includes required features, user access levels, data handling needs, and budget constraints.
Leverage Usage Data: Use data from your SaaS audits and inventories to understand your actual usage patterns. This data can guide negotiations, ensuring you pay for what you need and use, not for unnecessary features or capacity.
Plan for the Future: Consider your future needs and negotiate scalability into the contract. Make sure that the contract allows for changes in users, data usage, or features as your company evolves.
Evaluating Contractual Obligations and Service Level Agreements (SLAs)
Understanding the contractual obligations and SLAs is critical to ensure the SaaS provider meets your business requirements. Evaluate the contract for clear definitions of services, responsibilities of both parties, data privacy, and security measures, and the conditions under which the contract can be terminated.
For SLAs, ensure they cover vital operational areas like uptime guarantees, data backup and recovery commitments, and support response times. Penalties or remedies for not meeting these SLAs should also be clearly stipulated.
Effective Contract Lifecycle Management
Managing the contract lifecycle effectively can help avoid potential pitfalls like automatic renewals, unnoticed price escalations, or overlooked termination dates. This process starts from contract creation and extends to renewal or termination, encompassing stages like negotiation, execution, performance tracking, and audit.
Regularly review the contracts and compare the terms with actual performance. Automate reminders for renewal dates and use these opportunities to reassess your needs and renegotiate terms if necessary.
Recommendations for Contract Consolidation and Management Solutions
To manage multiple SaaS contracts efficiently, consider contract consolidation and management solutions. These solutions can provide a centralized repository for all contracts, making it easy to access and review them. They can also automate alerts for key dates, track compliance, and generate reports for analysis.
Contract consolidation, where feasible, can also be beneficial. By consolidating multiple contracts with a single vendor, you may gain increased bargaining power for better pricing or terms. However, avoid over-reliance on a single vendor to maintain flexibility and mitigate the risk of service disruptions.
Managing SaaS Spend
The Importance of Spend Visibility in Cost Control
Spend visibility is fundamental in controlling SaaS costs. Without a clear understanding of where and how much is being spent, it becomes nearly impossible to identify inefficiencies, waste, or opportunities for cost savings. Regularly reviewing and tracking SaaS expenses gives companies the data they need to make informed decisions about their SaaS portfolio, ensuring they only invest in services that provide value and align with business goals.
Strategies for Reducing SaaS Costs
Rightsizing SaaS Subscriptions: Rightsizing refers to aligning your SaaS subscriptions with your actual needs. By analyzing usage data, you can identify which subscriptions need to be upgraded, downgraded, or remain the same. This approach ensures you're not paying for unused features or capacity.
Cancellation of Unused or Low-Use Licenses: Regular audits can uncover unused or rarely used SaaS licenses. Canceling these licenses eliminates unnecessary costs and makes the software portfolio more manageable.
Consolidation of Duplicated Services: Duplication of services is a common outcome of SaaS sprawl. Identifying and consolidating these services can lead to significant cost savings while also simplifying management and improving data consistency.
The Role of Spend Management Tools in Controlling SaaS Costs
Spend management tools can be a game-changer in controlling SaaS costs. They provide a centralized view of all SaaS spending, making it easy to track costs and identify trends.
These tools can automatically categorize expenses, making it easy to identify spending by department, project, or vendor. They can also set alerts for spending thresholds or contract renewals, helping prevent unexpected costs.
Furthermore, advanced spend management tools offer analytics capabilities. They can analyze spending data to identify waste, suggest areas for cost savings, or even forecast future spending. By leveraging these tools, companies can take a data-driven approach to manage their SaaS spending effectively and efficiently.
Implementing Change: A Step-by-step Approach
Guidelines for Implementing the Recommended Changes
Develop a Strategy: Based on your understanding of SaaS sprawl, its implications, and potential solutions, develop a comprehensive strategy that outlines your plan of action. This strategy should include your goals, timeline, required resources, and measures of success.
Establish Governance: Put the recommended SaaS governance model in place. Define clear roles and responsibilities and ensure all stakeholders understand their part in managing SaaS sprawl.
Inventory and Audit: Compile a comprehensive inventory of all SaaS applications and conduct a thorough audit. This will help you understand your current situation, including unused or underutilized licenses, duplicated services, and contract obligations.
Implement Changes: Based on your audit findings, implement changes such as rightsizing subscriptions, canceling unused licenses, and consolidating services. Also, consider renegotiating contracts where beneficial.
Monitor and Adjust: Once changes are in place, continuously monitor their impact. Regular audits and reviews will help you keep track of progress and make necessary adjustments.
The Role of Change Management in Successful Implementation
Change management plays a critical role in implementing these changes successfully. It involves preparing, supporting, and helping individuals, teams, and organizations in making organizational change. Without effective change management, employees might resist the changes, leading to the potential failure of the initiative.
Effective change management includes clear communication about the changes, why they are necessary, and how they will impact individuals. It also involves providing training and resources to help employees adapt to new tools or processes and a feedback system to address any concerns or issues that arise during the transition.
Case Studies Showcasing Successful Management of SaaS Sprawl
Case Study 1: A multinational bank implemented a SaaS governance model to manage its burgeoning SaaS sprawl. By creating a cross-functional team, regularly auditing their SaaS use, and employing SaaS management tools, they significantly reduced duplication of services, improved contract management, and saved significant costs.
Case Study 2: An insurance firm used application rationalization to reduce its SaaS costs. They conducted a thorough audit of their SaaS applications and cut down on underutilized or redundant services. This approach, coupled with effective contract negotiations, resulted in substantial savings.
Case Study 3: A global investment firm successfully managed its SaaS sprawl by implementing a robust change management strategy. Through clear communication, training, and support, they ensured their employees understood and adhered to new processes for SaaS procurement and usage. The result was improved visibility of SaaS use, enhanced contract management, and optimized spending.
These case studies demonstrate that managing SaaS sprawl is achievable. It requires a strategic approach, strong governance, regular audits, and effective change management. By implementing these, financial service firms can gain control over their SaaS applications, optimize spending, and maximize the value they derive from SaaS investments.
Future of SaaS in Financial Services
How Current Trends are Expected to Shape the Future of SaaS in the Industry
The current trends in SaaS adoption by financial services indicate an increasingly integral role for these solutions. As financial firms continue to recognize the agility, scalability, and cost-effectiveness that SaaS provides, it's expected that these applications will become deeply embedded in the industry's operations.
Artificial Intelligence and Machine Learning, integrated within SaaS solutions, are set to provide predictive analytics and advanced data insights. This can enhance decision-making and automate complex tasks, further driving efficiencies. The shift towards remote work and cloud computing, accelerated by the global pandemic, has emphasized the importance of flexible, location-independent services, reinforcing the value of SaaS applications.
However, with this increased reliance on SaaS, it is expected that management challenges, like SaaS sprawl and cost control, will persist and likely intensify, requiring more sophisticated management strategies.
The Evolving Role of IT Departments in Managing SaaS
Traditionally, IT departments had full control over software procurement and management. With the shift to SaaS, which allows business units to purchase software independently, the role of IT has changed. IT departments are evolving from being sole technology implementers to strategic enablers.
In the future, IT's role will likely continue to shift toward governance, guidance, and management. This will include establishing and enforcing SaaS management policies, advising on the technical aspects of contracts, ensuring compliance, and managing integrations and security.
Moreover, the IT department will play a significant role in optimizing the value derived from SaaS through data integration and analysis, ensuring different SaaS applications work seamlessly together and that the organization leverages the data they generate effectively.
Possible Future Challenges and Recommendations for Preparation
As the adoption of SaaS increases, several challenges could arise. These include an escalation of SaaS sprawl, increased complexity in managing data across multiple platforms, ensuring compliance with evolving data privacy regulations, and maintaining system security.
To prepare for these potential challenges, financial firms should start by building a strong governance framework for SaaS management. Regular audits and the use of SaaS management tools can help monitor and control SaaS sprawl.
As data privacy regulations evolve, staying informed and ensuring that all SaaS vendors comply will be crucial. Similarly, as cybersecurity threats grow, ensuring SaaS vendors meet stringent security standards will be of paramount importance.
Investing in training and upskilling IT staff to manage these new challenges effectively, and integrating SaaS management into their strategic planning, can also go a long way in preparing for the future of SaaS in the financial services industry.
Wrapping Up
Final Thoughts on Managing SaaS Sprawl, Contracts, and Spend Effectively in Financial Services Firms
Managing SaaS sprawl, contracts, and spending effectively is a complex but necessary challenge for financial services firms. The agility, scalability, and cost efficiencies offered by SaaS applications come with a need for robust management strategies to optimize these benefits and mitigate potential downsides.
SaaS sprawl, if left unchecked, can lead to waste, inefficiencies, and security risks. To combat this, organizations need to implement robust governance models, regularly audit their SaaS use, and employ application rationalization strategies. The IT department's role, evolving from technology implementer to strategic enabler, is crucial in leading these initiatives.
Effective contract management, underpinned by transparency and control, can help organizations gain better value from their SaaS investments. Skills in negotiating contracts, understanding contractual obligations and SLAs, and managing contract lifecycles are key to this process.
Controlling SaaS spending is closely linked to managing sprawl and contracts. Spend visibility, rightsizing subscriptions, canceling unused licenses, and consolidating services all contribute to reducing SaaS costs. The use of spend management tools can provide valuable insights, making this process more data-driven and effective.
As the use of SaaS continues to grow in the financial services industry, firms will face new challenges. By building strong governance, staying informed about evolving regulations, investing in training, and integrating SaaS management into strategic planning, these challenges can be effectively managed.
Ultimately, the successful management of SaaS sprawl, contracts, and spending enable financial services firms to maximize the value they derive from their SaaS investments, driving performance and competitive advantage in an increasingly digital world.