Financial Planning Software Features
$399 – $999
Product Description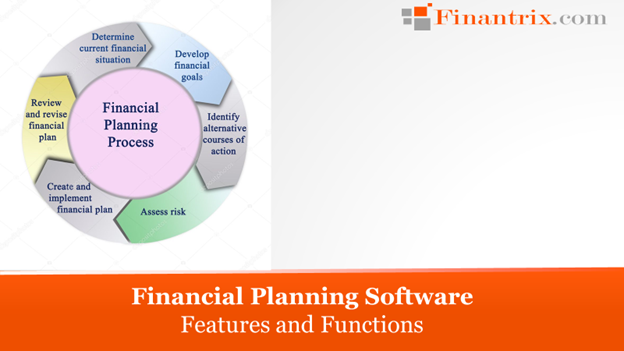 Financial Planning Features and Functions is a transformation deliverable which helps advisors and their firms select or build the right client planning tools. The artifact comprises of a conceptual vision of the financial planning tool and a list of critical capabilities to support financial planning lifecycle. The advent of the digital era with a slew of sophisticated technologies and the emerging Fintechs have changed the financial advisory landscape. A robust and easy to use planning software will empower advisors/reps/RIAs and make them efficient and effective. The Financial Planning software features can be the foundation of an RFP (Request for Proposal) and evaluation of various financial planning software platforms.
What is the Financial Planning Software Features deliverable comprise?
The deliverable is a spreadsheet with about ~250 essential features and functions of a best-in-class financial advisor toolset.
The deliverable also features a business context diagram of a conceptual vision of the financial planning solution.
The Financial planning software features are a logical and hierarchical grouping of all essential capabilities necessary to transform the goal planning function in the digital age.
What does it not include?
Detailed technical and architectural features.
No detailed business requirements.
Why is Financial planning software platform important for wealth management and broker-dealer firms?
Today, wealth management is no longer about transactions based relationship, but a goal-based and long-term results-oriented partnership with clients. As fee-based and AUM (Assets under management) driven models become prevalent, goal planning has emerged as the foundation for a stable and enduring financial relationship. To help Reps/RIAs/Advisors in planning for their clients, a robust and easy to use financial planning solution is a strategic imperative.
What is the scope of Financial Planning Software features deliverable?
The Financial Planning Software Features and Functions deliverable consists of about ~200 capabilities essentials to a best-in-class planning platform. They encompass:
Client profiling
Data gathering
Risk assessment
Goal Analysis and Planning

Balance sheet
Income statement
Protection planning
Tax planning
Accumulation goals
Portfolio analysis
Estate planning

Asset Allocation and Investment Planning
Goal Tracking
Who should use the Financial Planning Software Features and Capabilities?
Heads of advisor tools and technologies in wealth management and broker-dealer firms
Custodians who offer platforms to advisors
Technology leaders who are responsible for enabling the financial planning platforms
Business and Enterprise Architects who envision the financial planning platforms
Software vendors who want to know what the best-in-class constitutes
There are several financial planning software solutions out there in the marketplace. Whether you should consider MoneyGuidePro or eMoneyAdvisor or Advicent or WealthTec or RightCapital is dependent on what are your focus areas and the business model. And that is where Finantrix financial planning software features deliverables helps.
Stipulations:
As the Financial Planning Software Features and Functions List is a digital product, it is sold as-is, and Finantrix will not accept any returns
Depending on the size and complexity of your firm, the range of planning services, some or all of the capabilities may not be relevant to you.
Consultants, who may wish to use the deliverable at several clients, have different terms and price.
Sold on an as-is basis and no warranties
This sale does not include implementation help or support. If you need professional services assistance, please contact us.
Please review our standard terms of service.
Got More Questions? Drop us a Line
Need Customization Help? Contact our Advisory Services
Financial Planning Software Features
$399 – $999