Portfolio Accounting Features and Functions
$499 – $999
Product Description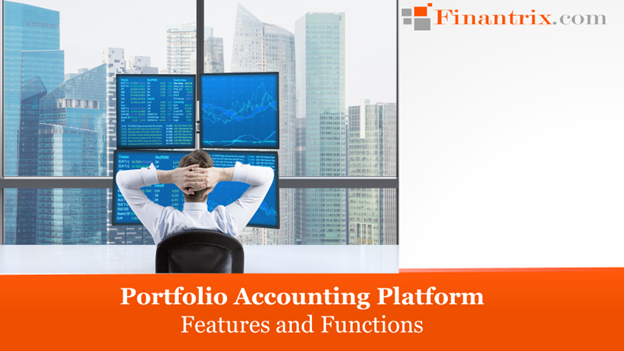 Portfolio Accounting Features and Functions is a deliverable for wealth management and asset management companies embarking on transforming their portfolio accounting systems. The artifact comprises of a conceptual vision of the portfolio account solution and a list of foundational needs and wants for a best-in-class set of capabilities. Portfolio Accounting is the system of record for holdings and transactions and is vital for recordkeeping of the clients' financial assets. Without a reliable portfolio accounting solution, wealth and asset managers struggle to maintain accurate records which in addition to being a ledger, also provides the data to power downstream applications.
What does the Portfolio Accounting Features deliverable comprise?
The deliverable is a spreadsheet with about ~120 essential features and functions of a best-in-class portfolio accounting and reconciliation capability.
The deliverable also features a business context diagram of a conceptual vision of the portfolio accounting solution.
The Portfolio accounting features are a logical and hierarchical grouping of all critical capabilities for getting a holistic perspective.
What does it not include?
Detailed technical and architectural features.
No detailed business requirements. (There is a separate deliverable which features transformation business requirements.)
Why is Portfolio Accounting capability important for wealth management and broker-dealer firms?
Maintaining accurate records is paramount for ensuring the integrity of the business, meeting compliance requirements, retaining the trust of the customers, and determine appropriate fees. A robust and reliable portfolio accounting platform helps wealth management and asset management firms in ensuring the requirements above.
What features and functions are a part of the Portfolio Accounting Features and Functions deliverable?
The Portfolio Accounting platform features deliverable consists of about ~125 capabilities essential to a best-in-class system. They encompass, among others:
Ledger entries for positions and holdings
Reconciliation
Pricing and NAV
Tax lot accounting
Corporate Action Processing
Reporting
Who should use the Portfolio Accounting Features and Capabilities?
Heads of portfolio accounting in wealth management and broker-dealer firms
Executives of custodians who offer recordkeeping services
Technology leaders who are responsible for enabling the portfolio accounting platforms
Business and Enterprise Architects who envision the portfolio accounting solutions
Software vendors who want to know what the best-in-class constitutes
There are several options for portfolio accounting platforms. Which one is right for you – whether it is Advent or EzeSoft or SEI – depends on your specific needs and getting a grasp of functionalities helps in the evaluation process.
Stipulations:
As the Portfolio Accounting Features and Functions List is a digital product, it is sold as-is, and Finantrix will not accept any returns
Depending on the size and complexity of your firm, the scope and range of recordkeeping services, some or all of the features may not be relevant to you.
Consultants, who may wish to use the deliverable at several clients, have different terms and price.
Sold on an as-is basis and no warranties
This sale does not include implementation help or support. If you need professional services assistance, please contact us.
Please review our standard terms of service.
Got More Questions? Drop us a Line
Need Customization Help? Contact our Advisory Services
Portfolio Accounting Features and Functions
$499 – $999