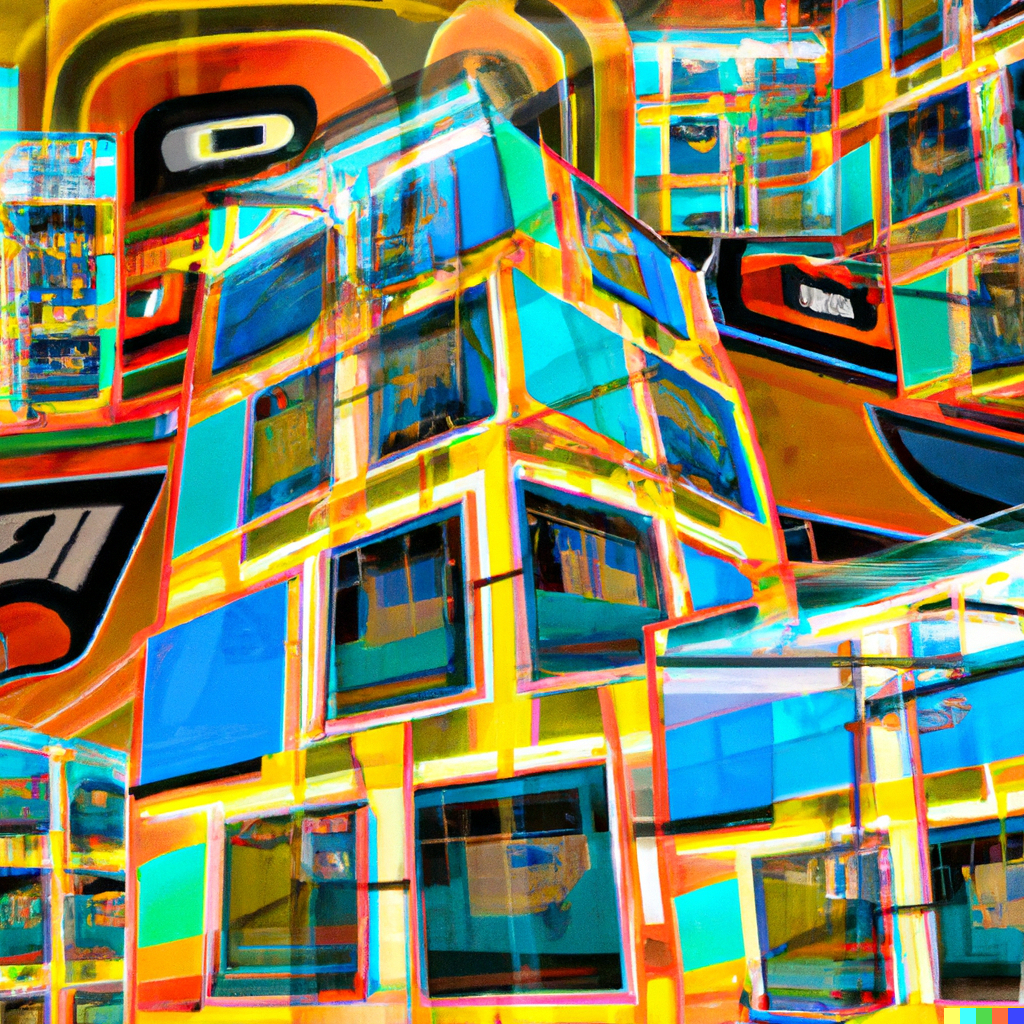 Smart Buildings and Cybersecurity Threats are critical issues for the real estate industry.
The real estate industry has witnessed unprecedented technological advancements in the past two decades. Once a traditional industry, real estate has now welcomed technologies ranging from artificial intelligence and machine learning to big data analytics and blockchain. These innovations have revolutionized property management, transactions, and customer service, dramatically enhancing operational efficiency and customer satisfaction. The advent of the Internet of Things (IoT) has led to the development of smart buildings that integrate technology into fundamental systems and services to improve their operations, comfort, and efficiency.
Defining Smart Real Estate and Its Benefits
Smart real estate refers to commercial properties that harness the power of advanced technologies like IoT, AI, and cloud computing to optimize building operations, energy efficiency, security, and occupant comfort. Smart buildings utilize interconnected technologies that can be remotely controlled and can learn from patterns to make predictions and adjust accordingly.
The benefits of smart real estate are manifold. They include cost savings through energy efficiency, improved occupant comfort, enhanced decision-making through data analytics, and a significant reduction in the carbon footprint. The overarching advantage of smart real estate lies in its ability to make buildings more sustainable and efficient while improving their overall performance.
Cybersecurity Risks with Smart Technologies
As with any technological advancement, integrating smart technologies in the real estate industry has introduced new layers of complexity and risk. The interconnectivity that makes smart buildings efficient also opens up numerous entry points for cybercriminals. Cyber threats in smart real estate can range from unauthorized access to data theft, sabotage, and even hijacking of control systems. As smart buildings increasingly rely on internet-connected systems, they become more susceptible to cyber-attacks, making cybersecurity a critical concern for real estate stakeholders.
The Importance of Cybersecurity in Smart Real Estate
The significance of cybersecurity in smart real estate cannot be overstated. As the industry continues to digitalize, cybersecurity must evolve in tandem to protect valuable data and maintain the integrity of smart building systems. An effective cybersecurity strategy safeguards an organization's reputation, customer trust, and financial health. More than just a defensive measure, cybersecurity in smart real estate also presents opportunities to build customer trust, ensure regulatory compliance, and establish a competitive edge in an increasingly digital marketplace. Given the high stakes, real estate executives must prioritize cybersecurity as a strategic imperative in the era of smart buildings.
The Evolution of Smart Buildings and Cybersecurity Threats
Past vs. Present: The Changing Face of Real Estate Cyber Threats
In the past, cyber threats in the real estate sector primarily focused on financial fraud, phishing attempts, and basic forms of identity theft. The landscape has changed dramatically, becoming more complex and potentially destructive.
The evolution of technology in the real estate sector, particularly with the advent of smart buildings, has increased the sophistication of cyber threats. The interconnectivity of systems in smart buildings offers a larger attack surface for cybercriminals. The threats have evolved from simple phishing scams to sophisticated ransomware attacks, data breaches, and IoT device hijackings. These threats can potentially disrupt building operations, compromise sensitive data, and erode stakeholder trust.
Case Studies of Recent Cybersecurity Breaches in Smart Real Estate
Several recent cases highlight the urgency and complexity of addressing cybersecurity in smart real estate. In one instance, a global real estate company suffered a major data breach that exposed the confidential information of thousands of its tenants. The breach happened due to a weak spot in the building's IoT-based security system, underscoring the risks associated with smart buildings.
In another case, a cybercriminal exploited a vulnerability in a smart HVAC system to gain access to the larger network of a commercial building. The attacker managed to lock the building's owners out of their control systems and demanded a ransom to restore access. These cases underline the potential damage cybersecurity breaches can inflict on smart real estate entities.
Current and Emerging Cybersecurity Threats
As smart technologies continue to advance, so do the threats that exploit their vulnerabilities. Current threats include ransomware attacks targeting control systems, advanced phishing attacks, and sophisticated malware aiming to exploit vulnerabilities in IoT devices.
Emerging threats are even more concerning. They include deep fake technologies that can convincingly spoof communication from legitimate sources. These AI-driven attacks can learn and adapt to security measures in real-time and quantum computing threats that could potentially break current encryption standards. The combination of the interconnected nature of smart buildings, the increasing sophistication of threats, and the rapid pace of technological advancements make for a challenging cybersecurity landscape that real estate industry executives must navigate.
The Impact of Cybersecurity Breaches on the Real Estate Industry
The Financial Ramifications of Cyber Attacks
Cyberattacks can lead to significant financial loss in the real estate industry. Direct costs such as ransom payments, system restoration, and data recovery can be substantial. However, indirect costs often have a longer-term impact. These include business disruption, loss of operational efficiency, and potential decrease in property value due to compromised security. Additionally, increased insurance premiums and the need for substantial investment in bolstering security systems post-breach can add to the financial burden. As a result, a cyberattack can have a long-lasting impact on a company's financial health.
Reputational Damage and Loss of Stakeholder Trust
Trust is a critical asset in the real estate industry. A cybersecurity breach can significantly harm a company's reputation, losing trust among stakeholders, including tenants, owners, and service providers. In the age of social media and instant communication, news of a security breach can spread rapidly, causing immediate damage to a company's image. This reputational damage can lead to loss of current business, difficulty in acquiring new clients, and a drop in shareholder value. Therefore, maintaining robust cybersecurity is not just about protecting data and systems but also about preserving reputation and trust.
Legal and Regulatory Consequences
With increasing regulatory attention on data privacy and security, a cybersecurity breach can have serious legal and regulatory consequences. Non-compliance with regulations such as the General Data Protection Regulation (GDPR) in Europe or the California Consumer Privacy Act (CCPA) in the United States can result in hefty fines and penalties. Additionally, businesses may face lawsuits from customers or partners affected by the breach. A security breach can also lead to increased scrutiny from regulators, adding to the operational challenges faced by the business. Thus, a robust cybersecurity framework is essential to maintain legal and regulatory compliance in the real estate industry.
Complexities of Smart Buildings and Cybersecurity Threats
The Intersection of IoT, AI, and Cybersecurity in Real Estate
The use of IoT and AI in smart real estate presents unique cybersecurity challenges. IoT devices, essential for smart building operations, often lack robust built-in security measures. Their interconnectivity can offer cybercriminals multiple entry points into a network. Meanwhile, AI systems used for building operations or data analysis could become targets of sophisticated attacks to manipulate their behavior.
However, the same technologies also hold promise for bolstering cybersecurity. AI, for instance, can be used to detect unusual patterns in network traffic, signaling a potential cyber threat. Machine learning algorithms can learn from previous cyberattacks to anticipate and thwart future threats. Thus, while IoT and AI introduce new vulnerabilities, they can also form part of a robust cybersecurity strategy.
The Unique Challenges of Securing Smart Buildings
Smart buildings present unique cybersecurity challenges due to their complexity and the critical nature of their operations. The many IoT devices used in smart buildings, from HVAC systems to security cameras, each represent potential points of vulnerability. Each device must be secured, a task complicated by variety and number.
Additionally, the operations of smart buildings often impact public safety and privacy. A cyberattack that compromises the building's security systems or environmental controls could potentially put occupants at risk. Therefore, cybersecurity in smart real estate protects against financial loss and reputational damage and safeguards the well-being of building occupants.
Security Vulnerabilities of Popular Smart Technologies
Many popular smart technologies used in real estate have inherent security vulnerabilities. IoT devices often have weak default security settings and lack regular software updates. If not properly secured, smart thermostats, lighting systems, and access control systems can be entry points for cybercriminals.
Similarly, while offering numerous benefits, cloud-based property management systems also come with security concerns. Sensitive data stored in the cloud can be at risk if appropriate security measures, such as encryption and strong access controls, are not in place.
Understanding these vulnerabilities is crucial for real estate industry executives. It allows them to make informed decisions about the technologies they adopt and the security measures they need to implement. It's important to remember that technology is a tool – its benefits and risks largely depend on how it's used. With a thoughtful approach to technology adoption and cybersecurity, executives can navigate the challenges and reap the benefits of smart real estate.
Comprehensive Strategy for Dealing with Smart Buildings and Cybersecurity Threats
The Role of Executive Leadership in Cybersecurity
The role of executive leadership in promoting and implementing effective cybersecurity measures is pivotal. As the top decision-makers, executives should lead by example in prioritizing cybersecurity. This begins with understanding the risks and potential impact of cyber threats. They should foster a culture of security awareness across the organization and allocate necessary resources for robust cybersecurity infrastructure. Furthermore, executives are responsible for ensuring the organization's compliance with relevant laws and regulations concerning data privacy and security.
Building a Risk-Based Cybersecurity Framework
Developing a risk-based cybersecurity framework is critical in the realm of smart real estate. This involves identifying the most valuable and vulnerable assets, understanding the potential threats they face, and implementing protective measures accordingly. The framework should encompass all aspects of the organization, including its technologies, processes, and people. A good cybersecurity framework should be proactive, able to detect and thwart potential threats, and reactive, able to swiftly and effectively respond to breaches.
Incorporating Cybersecurity in the Early Stages of Smart Building Design
Cybersecurity should be considered from the earliest stages of smart building design, a concept known as "security by design." This approach integrates security measures into the building's systems and processes from the outset rather than adding them later. For instance, secure coding practices can be used to develop software for smart devices, and network architectures can be designed with segmentation to contain potential breaches. By considering cybersecurity from the start, organizations can create a more robust and integrated defense against cyber threats.
The necessity of Regular Security Assessments and Updating Security Protocols
The cybersecurity landscape is dynamic, with new threats emerging constantly. Regular security assessments and updates to security protocols are essential to stay ahead. Security assessments should identify any vulnerabilities in the system and assess the effectiveness of current defenses. These assessments should lead to regular updates to the security protocols to address identified weaknesses and adapt to new threats. By maintaining an active stance on cybersecurity, real estate companies can ensure that their defenses remain robust and effective against ever-evolving cyber threats.
Implementing Cybersecurity Measures in Smart Real Estate
Enhancing Technological Infrastructure Security
Enhancing technological infrastructure security is crucial to implementing cybersecurity measures in smart real estate. This involves using secure coding practices in software development, regular patching and updating of systems, and robust firewalls and anti-malware solutions. Encryption should be used for all stored and transmitted data to ensure its integrity and confidentiality. Moreover, network segmentation can help contain potential breaches and prevent them from affecting the entire system.
Staff Training and Building a Culture of Cybersecurity Awareness
People are often the weakest link in the cybersecurity chain. Therefore, staff training and building a culture of cybersecurity awareness are essential. This involves regular training sessions to educate staff about potential threats and the best practices for avoiding them. Training should also include the organization's policies on issues like password management and the handling of sensitive data. By fostering a culture of cybersecurity awareness, companies can turn their employees into a first line of defense against cyber threats.
Collaborating with Cybersecurity Experts and Solutions Providers
Given the complexity of the cybersecurity landscape, collaboration with experts and solutions providers is often necessary. This can involve consulting with cybersecurity firms for assessments and advice, using managed security services for round-the-clock monitoring, and partnering with technology providers for the latest security solutions. Such collaborations can provide companies with the expertise and resources they need to implement a robust cybersecurity strategy.
Role of AI and Machine Learning in Proactive Threat Detection and Response
AI and machine learning can be critical in proactive threat detection and response. These technologies can analyze patterns of network traffic to detect unusual activities that might signal a cyber threat. They can also learn from previous attacks to improve their detection capabilities over time. Furthermore, AI can assist in automating the response to certain types of threats, such as isolating affected systems to contain a breach. Thus, AI and machine learning can enhance both the speed and effectiveness of a company's response to cyber threats.
Regulatory Environment and Compliance
Overview of Current Regulations on Cybersecurity in Real Estate
Various regulations pertain to cybersecurity in the real estate industry, although the specifics can vary by location and the nature of the data involved. For instance, the California Consumer Privacy Act (CCPA) and the New York Department of Financial Services Cybersecurity Regulation have significant implications for real estate companies handling customer data in the United States. In Europe, the General Data Protection Regulation (GDPR) imposes strict data privacy and security requirements. These regulations demand rigorous data protection measures and can levy substantial penalties for non-compliance.
Best Practices for Compliance with Cybersecurity Regulations
Compliance with cybersecurity regulations requires a comprehensive approach that involves technological measures, organizational policies, and ongoing monitoring. At the technology level, companies need robust security measures such as data encryption, access controls, and threat detection systems. Organizational policies should govern how data is collected, stored, used, and shared, with clear procedures for responding to data breaches.
Ongoing monitoring and audits are also essential to ensure continued compliance and to identify potential issues before they become serious problems. Companies should also maintain a clear understanding of the regulations that apply to them and stay updated on any changes. They may also want to consider obtaining cybersecurity certifications, such as ISO 27001, which can help demonstrate their commitment to cybersecurity to customers and regulators.
Future Regulatory Landscape and Preparing for Changes
The cybersecurity regulatory landscape will likely evolve as technologies advance and threats become more sophisticated. For instance, we may see stricter regulations on IoT devices, given their increasing prevalence in the real estate sector and their potential security vulnerabilities.
Companies can prepare for future changes by maintaining a flexible and proactive approach to cybersecurity. This involves staying informed about emerging threats, technological advancements, and proposed regulatory changes. A risk-based approach to cybersecurity can also help companies adapt to new regulations, as it involves identifying and protecting the most critical and vulnerable assets. Companies can navigate regulatory changes successfully by anticipating future developments and maintaining a strong cybersecurity posture.
Case Studies  – Smart Buildings and Cybersecurity Threats
Examination of Real Estate Companies Excelling in Cybersecurity
Several real estate companies stand out for their robust and proactive approach to cybersecurity. For instance, Jones Lang LaSalle (JLL), a global real estate services firm, has invested heavily in cybersecurity. They have implemented a comprehensive strategy that includes robust technological measures, thorough employee training, and regular audits. Additionally, they work closely with cybersecurity experts to avoid emerging threats and ensure compliance with data privacy regulations across various regions.
Another example is CBRE, which has adopted a risk-based approach to cybersecurity. By identifying their most valuable and vulnerable assets, they have been able to implement tailored protective measures. They have also made use of AI and machine learning for threat detection, demonstrating an innovative approach to cybersecurity.
Lessons Learned and Best Practices
These companies' experiences highlight several best practices for cybersecurity in smart real estate. Firstly, they show the importance of executive leadership in promoting cybersecurity. Both JLL and CBRE have demonstrated commitment to cybersecurity at the highest levels, enabling them to invest the necessary resources and foster a culture of security awareness.
Secondly, these companies show that a proactive and adaptive approach is crucial, given the dynamic nature of cybersecurity threats. By working closely with cybersecurity experts and making use of advanced technologies like AI, they have been able to stay ahead of the curve.
Lastly, they demonstrate the value of a risk-based approach that prioritizes the most critical assets. This enables companies to use their resources efficiently and minimize potential cyberattack damage.
Translating Success Stories into Actionable Strategies
Real estate industry executives can translate these success stories into actionable strategies for their own companies. This involves taking a top-down approach, starting with a commitment to cybersecurity from the executive leadership. Companies should then develop a comprehensive, risk-based cybersecurity strategy that includes technological measures, organizational policies, and ongoing monitoring.
Collaboration with cybersecurity experts can help companies stay abreast of emerging threats and the latest protective measures. Regular staff training can help build a culture of cybersecurity awareness. Furthermore, using advanced technologies like AI can enhance a company's ability to detect and respond to threats. By following these strategies, real estate companies can enhance their cybersecurity and navigate the challenges of the digital age.
The Future of Smart Buildings and Cybersecurity Threats
Predicting Future Cybersecurity Threats in Real Estate
Predicting future cybersecurity threats in real estate is challenging due to the rapid pace of technological change. However, certain trends suggest potential avenues for future threats. The increasing use of IoT devices in smart buildings, for example, will likely lead to more attacks targeting these devices due to their often weak security protocols.
The growing volume of data generated by smart buildings will also attract cybercriminals seeking to steal or manipulate this data. Furthermore, as buildings become more interconnected, there is a risk of cascading failures from a single breach. Thus, we can expect the future landscape of cybersecurity threats to be complex and evolving, necessitating proactive and adaptive defenses.
Technological Innovations on the Horizon for Enhanced Security
As cybersecurity threats evolve, so too will the technologies designed to counter them. We can expect further AI and machine learning advances for threat detection and response. Quantum computing, though still in its early stages, holds promise for enhancing encryption and could revolutionize cybersecurity once it becomes more mainstream.
On the IoT front, more secure design practices and stronger built-in security features will likely become the norm, driven by both regulatory pressure and market demand. We may also see new solutions for securing the massive volumes of data generated by smart buildings, such as advanced data anonymization techniques and secure cloud storage options.
The Role of the Real Estate Industry in Shaping a Secure Digital Future
The real estate industry has a significant role to play in shaping a secure digital future. As a major adopter of smart technologies, the industry can drive demand for more secure devices and software. It can also lead by example in implementing robust cybersecurity measures and fostering a culture of security awareness.
Furthermore, the industry can advocate for effective cybersecurity regulations and collaborate with technology providers, cybersecurity firms, and other stakeholders to tackle common threats. By taking a proactive and collaborative approach to cybersecurity, the real estate industry can help to ensure that the benefits of smart technologies are realized without compromising security and privacy.
Wrapping Up
Essential Insights
This whitepaper explored the intersection of cybersecurity and smart real estate, underlining the growing importance of robust security measures as the industry adopts more advanced technologies. From the changing face of cyber threats to the impact of breaches on the real estate industry, the discussions emphasized the potential vulnerabilities and the need for robust defenses.
We examined the complexities of securing smart buildings, their unique challenges, and case studies of successful cybersecurity implementation. The regulations on cybersecurity, the evolving compliance landscape, and the real estate industry's role in shaping a secure digital future were also addressed.
Final Thoughts on the Imperative of Cybersecurity in Smart Real Estate
The imperative of cybersecurity in smart real estate cannot be overstated. As our buildings become more intelligent and interconnected, they become more attractive targets for cybercriminals. The consequences of cybersecurity breaches, ranging from financial loss to reputational damage, make it essential for real estate companies to prioritize cybersecurity.
In the age of smart real estate, cybersecurity is not just an IT issue but a strategic business concern that requires attention from the highest levels of the organization. The real estate industry must react to threats and anticipate them, building resilience into their systems and processes.
Top Ten Things Real Estate Executives Must Do Now
Develop a comprehensive, risk-based cybersecurity strategy.
Commit to cybersecurity at the executive level and foster a culture of security awareness.
Invest in robust security measures like encryption, firewalls, and threat detection systems.
Regularly monitor and audit your cybersecurity measures to ensure they are effective and up-to-date.
Train all staff regularly on cybersecurity best practices and organizational policies.
Partner with cybersecurity experts and solutions providers to stay abreast of emerging threats and protective measures.
Incorporate cybersecurity considerations into the early stages of smart building design and implementation.
Comply with all relevant cybersecurity regulations and prepare for potential future changes in the regulatory landscape.
Stay informed about technological advances in cybersecurity, such as AI and quantum computing.
Actively participate in industry-wide efforts to tackle common threats and shape a secure digital future.