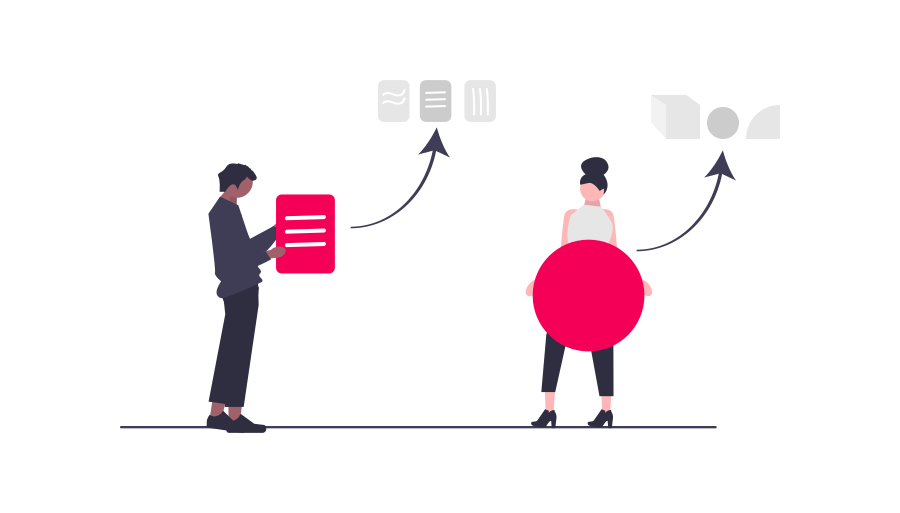 What is Process Mining?
Process Mining is a data-driven approach to process discovery, analysis, and optimization. It uses event log data to analyze the performance of business processes, identify bottlenecks and inefficiencies, detect anomalies, and uncover potential areas for improvement. Process mining algorithms apply sophisticated techniques from artificial intelligence (AI) and machine learning (ML) to uncover patterns in raw operational data that would otherwise be difficult or impossible to detect manually. As a result, process mining can help organizations optimize their existing processes with increased agility, efficiency and cost savings by providing insights into as-is process behavior. In addition, it can also help ensure compliance with regulatory standards by detecting non-conformances early on before they become costly issues.
Evolution from a Research Project:
As a research project, Process Mining was first developed by Wil van der Aalst at Eindhoven University of Technology in the Netherlands in 1994. Over the last two decades, Process Mining has evolved from a basic research project into an entire industry with multiple branches and hundreds of companies introducing innovative products.
The key concept behind Process Mining is to analyze existing processes within an organization or company using data mining techniques. This process analysis can uncover hidden problems and suggest methods for improving existing processes. For instance, it can identify bottlenecks or potential areas of overspending. The results of this analysis can then help optimize business processes and develop new ones.
The growth of Process Mining has been astounding as its use has spread to various industries, including banking, healthcare, logistics, and many more. The global Process Mining industry is estimated to be worth billions of dollars.
Process Mining helps organizations to gain better visibility into their processes and make sound decisions about how best to improve them for maximum efficiency. This makes it an invaluable tool for any organization looking to stay competitive in today's rapidly evolving business world. Thanks to Wil van der Aalst's pioneering research project, Process Mining is now a multi-billion dollar industry with tremendous potential for future growth.
Why Process Mining Matters to Enterprises?
– Helps identify inefficiencies within existing processes to improve performance.
– Enables enterprises to measure and monitor the effectiveness of their organization's processes.
– Enhances business agility by providing real-time visibility into process performance.
– Improves data accuracy, helping organizations uncover hidden problems due to inaccurate or incomplete information.
– Provides insights into how long specific tasks or activities take and how often they are completed successfully, allowing management teams to make informed decisions about process improvement initiatives.
– Identifies automatable tasks and provides a data-driven process decomposition and process variances.
– Allows enterprises to quickly adjust processes as their businesses change and evolve, ensuring compliance with industry regulations.
– Uncovers previously unknown relationships between processes and events, providing the ability to make decisions and take action on process optimization initiatives quickly.
How Can Companies Use Process Mining for Operational Optimization?
1) Root Cause Analysis: Identifying root causes of operational issues or delays by analyzing process flows in detail. This helps organizations quickly identify problems and develop strategies for resolving them.
2) Cost Reduction: By identifying areas where costs can be reduced through automation or process optimization, Process Mining allows enterprises to improve efficiency and reduce expenses.
3) Fraud Detection: Process Mining can detect potential fraud or non-compliance by analyzing business processes and identifying anomalies.
4) Performance Monitoring: By monitoring performance metrics over time, Process Mining allows organizations to monitor the effectiveness of their operations, identify areas for improvement, and ensure that processes are running efficiently.
5) Process Optimization: Through an in-depth analysis of process flow data, Process Mining enables enterprises to optimize existing processes and create new ones based on insights gained from the data.
6) Compliance Analysis: Organizations must comply with specific regulations and standards when conducting their operations. Process Mining makes it easier to determine if these requirements are being met by analyzing process flows in detail.
7) Resource Allocation: Process Mining can identify the optimal allocation of resources to maximize efficiency and minimize wasted effort.
8) Risk Management: By identifying areas of risk within business processes, Process Mining helps organizations mitigate unexpected losses or delays.
Process Mining in the Financial Services Sector:
Process Mining has become especially relevant in the Financial Services Sector due to its ability to reduce costs and drive efficiency. By leveraging Process Mining, financial services organizations can gain insights into how processes are executed, enabling more intelligent decision-making based on data. Additionally, Process Mining tools allow for real-time process optimization, meaning that any changes made to a process can be monitored in near real-time to identify and address issues quickly. This kind of visibility is invaluable for reducing the cost of operations while improving customer service. Furthermore, with an automated approach to Process Mining, financial services firms can save time by eliminating manual efforts and ensuring accuracy when tracking processes across their organization. Finally, Process Mining offers powerful analytics capabilities which allow organizations to identify potential areas of improvement and take action to improve their overall performance. As a result, process Mining is a powerful tool for financial services organizations looking to optimize efficiency and reduce costs.
Process Mining Use Cases:
Process Mining is helpful across the spectrum. However, the following are some high-value use cases for an enterprise to use process mining to identify process inefficiencies.
Order to Cash Value Stream: Process mining provides a comprehensive overview of the customer order fulfillment lifecycle and associated steps. It encompasses sales order entry, invoicing, shipment, and payment receipt. Process Mining enables organizations to identify bottlenecks in the end-to-end process that can lead to improved service delivery and shorter cycle times.
Procure to Pay Value Stream: Procurement is an inherently complex process with multiple stakeholders involved. By leveraging Process Mining techniques, it is possible to gain insights into purchase orders and optimize operations across the supply chain. This includes optimizing purchasing performance, supplier management, budgeting, invoice processing, etc. Insights obtained via Process Mining can help reduce costs while maintaining the highest quality standards.
IT Service Management: Process Mining techniques can be applied to the IT service management process to improve operational efficiencies and reduce costs. By uncovering insights into individual processes, it is possible to identify areas of improvement that can lead to improved customer satisfaction and shorter resolution times. This includes incident tracking, problem management, change requests, configuration changes, and more.
Sales and Marketing: Sales and marketing organizations constantly seek ways to optimize their process performance to increase revenue generation opportunities. Process Mining provides a comprehensive view of sales and marketing operations – from lead qualification through closing deals – enabling organizations to make informed decisions based on data-driven insights. This allows teams to understand their customers better, optimize processes and improve customer satisfaction.
Hire to Retire Value Stream: Hiring is one of the most critical functions of any organization. Process Mining can provide insights into the hiring lifecycle from candidate sourcing to onboarding. In addition, understanding the timeframes associated with different stages within the process can reduce wait times for new hires and streamline operations to make better decisions about personnel resources.
Record-to-Report Value Stream: Record-to-report (R2R) process mining provides transparency into finance operations, including cost control, compliance management, budgeting, and more. Insights into financial processes gleaned via Process Mining can help organizations identify areas of improvement that lead to improved performance while ensuring regulatory requirements are met.
How Process Mining Works?
Data Ingestion is the first step in Process Mining. Data is ingested from multiple systems and logs to create a comprehensive, single version of the truth. This data can come from financial or operational systems and manual or automated processes. The data must be structured and made available for mapping and analysis.
The next step is Process Mapping, which involves creating a visual map of all the process activities. It also includes looking for variances between what the ideal process should look like compared to what's happening in practice – such as errors or delays due to either system problems or human intervention. Again, this helps identify where improvements are necessary, and cost savings realized.
Process Analysis and Discovery examines how processes run compared to the original design. This can uncover issues with inefficient processes and opportunities for cost savings and improvement.
Process Benchmarking and Recommendations help understand how your process performs compared to competitors or industry standards. It also generates recommendations for improvement that you can use to improve performance and efficiency.
Process Improvements involve implementing the recommended changes resulting from Process Mining analysis. These improvements may include reorganizing activities, streamlining processes, implementing automation, or training staff on new techniques or technologies.
Conformance Checking ensures that all changes are implemented according to their original specifications and remain compliant with current regulations and laws.
Finally, Ongoing Process Monitoring ensures the changes have their intended effect and detect new trends or anomalies. This will help you continuously improve processes and identify areas for further investigation or optimization.
Process Digital Twin
Using data from sources such as sensors, IoT devices, or manual inputs gathered directly from employees, the digital twin model can help businesses analyze operations and develop better approaches to reaching goals. By visualizing the entire process with an interactive 3D model, companies can quickly spot workflow bottlenecks and develop strategies to reduce delays and waste. Additionally, it helps alleviate stress on production lines by alerting managers when there is an issue so they can take action quickly.
By understanding the performance of their processes in real-time, enterprises can make decisions that best meet customer expectations and business goals. Process Digital Twins can help companies improve process efficiency by providing insights into areas where there are potential improvements and identifying opportunities for cost savings. Furthermore, it helps reduce human errors and provides better visibility into production line operations, ensuring businesses stay competitive in their markets.
Ultimately, a Process Digital Twin is vital for any enterprise looking to gain a competitive edge and optimize their process performance. Its ability to provide detailed insights into current systems and operations allows businesses to quickly identify opportunities for improvement so they can run more efficiently while meeting customer needs.
Typical Challenges Enterprises Face While Implementing Process Mining:
Complex and changing process landscape: Process Mining attempts to identify all the processes an organization carries out regularly, but this is no easy task. Complex or changing processes can be challenging to track in real time.
Poor data quality: As with any system that relies heavily on data, low-quality, outdated or inaccurate data will lead to flawed insights—which may make it tricky to draw reliable conclusions from the results of Process Mining.
Limited visibility: The capabilities of Process Mining are only as good as the information fed into them, so incomplete or limited visibility over certain parts of a process could cause problems.
Privacy concerns: A further concern regarding Process Mining is around privacy; aggregated data can still contain personal information, meaning organizations must consider the regulations around data protection when using Process Mining.
High resource requirements: As more and more processes are mapped out, the amount of computing power needed to carry out analysis increases significantly—so it's essential to factor in sufficient resource availability before embarking on a Process Mining project.
Expertise gaps: While Process Mining is becoming increasingly accessible, there is still a need for skilled experts who understand the technology and know how to interpret and act on its results. Without this expertise in place, organizations will struggle to make full use of their insights.
Best Practices for Implementing Process Mining:
– Start small. Do not boil the ocean.
– Obtain executive support and championship.
– Assign high-caliber resources to the project.
– Define the scope and objectives of the Process Mining project
– Select the right tools and techniques for the specific process being analyzed
– Understand the data requirements and prepare the data accordingly
– Perform a pilot study to test the tool and methodology
– Evaluate the results of the Process Mining analysis and take necessary corrective actions
– Integrate the Process Mining results with other existing tools, systems, and processes
– Monitor the process performance regularly to enable timely corrective actions
– Establish clear ownership for the project and ensure that all stakeholders understand their roles and responsibilities
– Communicate regularly with stakeholders regarding progress, findings, and decisions.
– Establish metrics to assess the effectiveness of any changes resulting from Process Mining.
– Utilize data visualizations to convey key insights from the Process Mining analysis effectively.
– Adopt a culture of continuous improvement towards process mining initiatives.
Top Features and Functionality of a Best-in-Class Process Mining Platform:
Automated Process Discovery:

Ingestion and consumption of event log and transaction data through integration, file upload, APIs, etc.
Event Data Analysis – Case ID, Time Stamp, Transaction Type, Decisions and Actions, Triggers
Sequencing of Process Steps – Per agent, case, system, etc.
Compilation of Process Variants
Overlay of Process Variants for Identifying Reference Process
Enrich Process Variants with additional data

Process Visualization

Visualize processes based on variants, Case ID, Agent ID
Color coding and heat mapping of activities and events
Zoom, Pan, Animation, Comparison of Process Variants

Process Analysis and Metrics

Analyze processes for bottlenecks, choke points, delays, disruptions, escalations, turnaround time, cycle time, etc.

Case Replay: Can the software replay each case as it happened?
Process Improvements

Identify opportunities for process enhancements
Automatically score processes or steps for automation, re-engineering, elimination, or optimization
Identify and rank Automation Opportunities

Design and Simulation:

Generation of Digital Process Twins
Simulation and Stress Testing
Sandbox-based Process Design and Analysis

Process Conformance and Compliance

Ongoing process monitoring
Conformance checking
Process Audit

Dashboard:

Comparison
Filters
Case Exploration
Overlay
Comparison
Work Analytics
Workforce Analytics
Process Dashboards and Scorecards