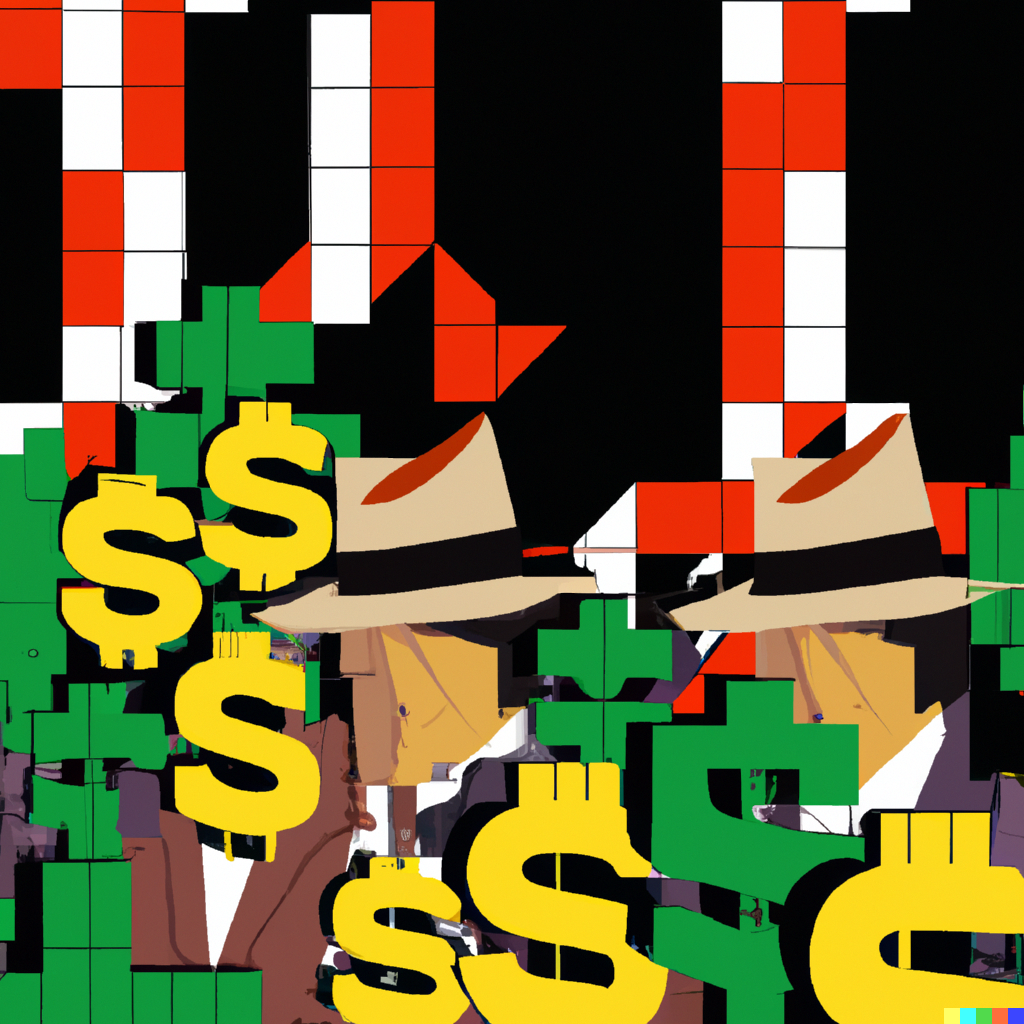 Ten Ideas How Asset Managers Can Transform for the Digital Era.
In today's dynamic financial landscape, the Asset Management industry stands at a critical juncture. The digital era, marked by rapid technological advancements, data proliferation, and evolving investor preferences, isn't looming on the horizon—it's already here. Asset managers can no longer rely solely on traditional methods and models. Instead, they must innovate, adapt, and recalibrate their strategies to stay relevant and competitive. The importance of this transformation is multifold. Firstly, it's about meeting the needs and demands of a more tech-savvy, informed, and discerning clientele. Secondly, it's about optimizing operations, harnessing data more effectively, and making more agile and informed investment decisions. Lastly, and most critically, it's about future-proofing businesses in an increasingly volatile global economy where disruption is the norm. Yet, where does one begin this metamorphosis? The path to digital transformation is multifaceted, requiring a holistic approach that integrates advanced technology with strategic foresight. Presented here are ten transformative ideas that encapsulate this journey. Each idea doesn't just signify a mere shift in tools or platforms but represents a fundamental rethinking of how asset management can be reimagined for the digital age. Dive in, and discover the roadmap to the future of asset management.
Ten Ideas How Asset Managers Can Transform for the Digital Era.
Embrace Advanced Analytics and Artificial Intelligence (AI)
What: Incorporate AI and analytics to dissect vast volumes of data to derive investment insights, predict market trends, and automate rote tasks.
Why: With markets evolving rapidly, AI can enhance decision-making, increase efficiency, and provide a competitive edge. It offers real-time analysis, detects patterns, and anticipates market movements.
How: Invest in data scientists and partner with AI firms. Launch pilot projects to understand the impact and refine strategies.
Adopt Blockchain for Transparent Transactions
What: Implement blockchain to record, verify, and secure transactions.
Why: Blockchain ensures transparency, reduces fraud, and lowers operational costs. It provides an immutable record and can streamline back-end operations.
How: Start with small-scale implementations. Collaborate with fintech startups focusing on blockchain applications in asset management.
Go Mobile with Investment Apps
What: Develop intuitive mobile applications that provide instant portfolio updates, market news, and investment options.
Why: The modern investor values convenience. Mobile apps ensure continuous engagement, instant access, and personalized experiences.
How: Collaborate with tech experts to develop user-friendly apps. Integrate features like chatbots, instant notifications, and robo-advisors.
Personalize Through Robo-Advisors
What: Offer robo-advisory platforms for automated, algorithm-driven investment suggestions.
Why: They democratize investment advice, offering low-cost, efficient, and tailored strategies to a broader clientele.
How: Ensure your platform continually learns from user behaviors. Pair robo-advisors with human advisors for a hybrid approach.
Enhance Cybersecurity Protocols
What: Strengthen security systems to protect client data and investments.
Why: As operations digitize, vulnerability to cyber threats increases. Protecting client trust and assets is paramount.
How: Adopt multi-factor authentication, real-time threat detection, and frequent cybersecurity training for staff.
Drive Sustainable Investing
What: Incorporate environmental, social, and governance (ESG) factors into investment strategies.
Why: There's growing investor interest in sustainable investments. ESG factors can also highlight long-term risks and opportunities.
How: Use AI to screen for ESG factors. Engage experts to ensure genuine ESG integration, not just superficial "greenwashing."
Offer Educational Platforms
What: Develop platforms or workshops educating investors about market trends, investment strategies, and digital tools.
Why: An informed client is more likely to trust and stay loyal. Education fosters engagement and empowerment.
How: Use gamified modules, webinars, and podcasts. Ensure content is accessible and continuously updated.
Foster Collaborative Ecosystems
What: Partner with fintech startups, tech giants, and even competitors.
Why: In the digital era, collaboration can accelerate innovation, bringing together diverse expertise and resources.
How: Launch incubators or accelerators. Attend fintech conferences to scout potential partnerships.
Prioritize Client Experience (CX) Design
What: Design digital interfaces centered around user experience.
Why: Seamless, intuitive interfaces improve client satisfaction and retention and attract new clients.
How: Regularly collect client feedback. Iterate on design based on user experience metrics and changing client needs.
Cultivate a Digital Culture Internally
What: Train employees in digital trends, tools, and mindset.
Why: Transformation isn't just external. A workforce fluent in digital technologies can innovate, adapt, and deliver better services.
How: Organize regular training sessions. Encourage cross-departmental digital projects and celebrate digital innovation internally.
These are our ten ideas on how asset managers can transform for the digital and cognitive era. Did we miss any? Please share your thoughts.