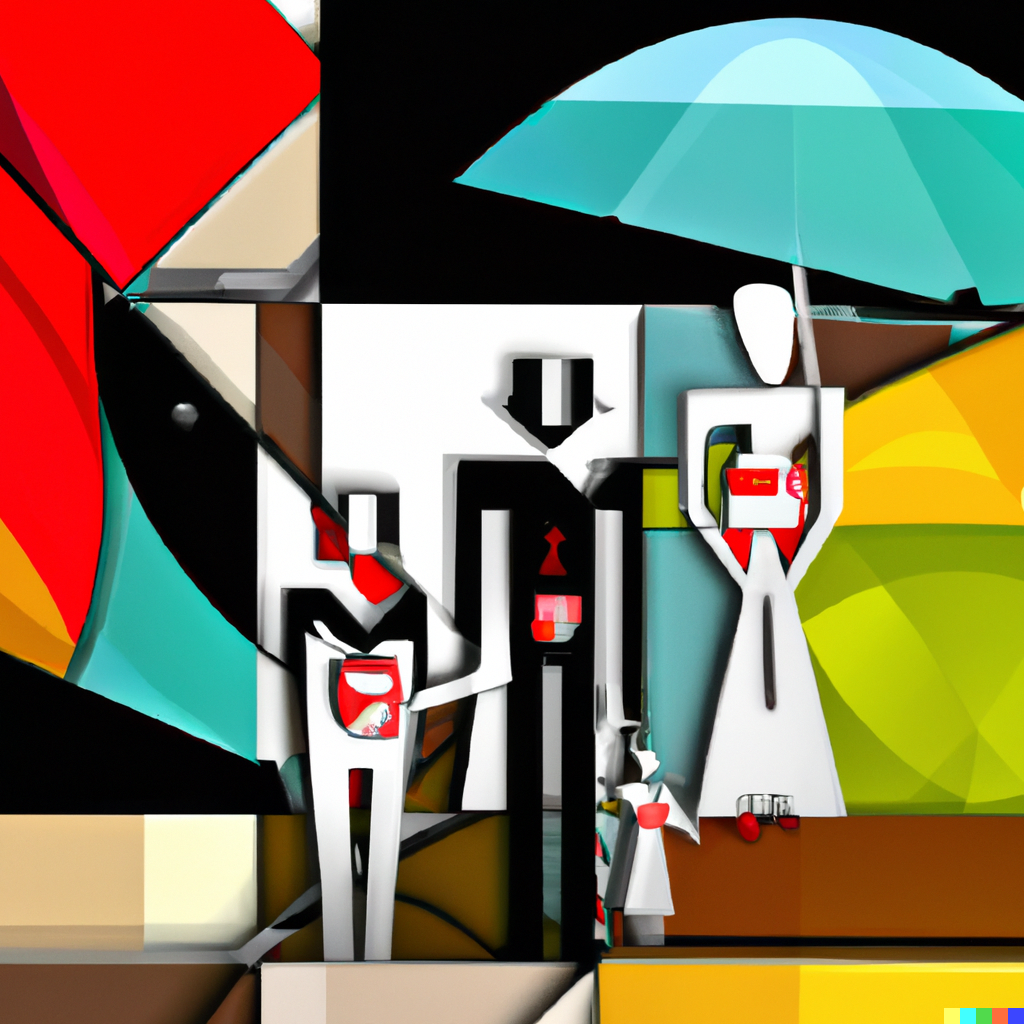 Ten Ideas How Life Insurers Can Transform for the Digital and Cognitive Era.
Once viewed as a staid industry rooted in age-old practices, the life insurance sector stands on the precipice of profound transformation. This change isn't merely driven by digitization and a more encompassing evolution: the cognitive era. We are witnessing a confluence of advanced analytics, artificial intelligence (AI), machine learning, and a host of digital technologies that promise to streamline operations and redefine the fabric of insurance.
At its core, life insurance hinges on the ability to predict and underwrite life's uncertainties. The tools of the digital age amplify this capability exponentially. However, with these tools come heightened customer expectations. Today's policyholders expect personalized services, instant responses, and proactive solutions. They are more informed, leveraging the digital realm to swiftly compare, review, and switch services.
Furthermore, as the cognitive era ushers in machines that can think, learn, and react like humans, insurers are presented with opportunities previously thought to be the stuff of science fiction. This isn't about replacing the human touch but about augmenting human capabilities to offer unparalleled value.
How can life insurers adapt and thrive in this dynamic landscape? The following ten ideas illuminate the path forward, guiding insurers in harnessing the immense potential of the digital and cognitive era.
Ten Ideas How Life Insurers Can Transform for the Digital and Cognitive Era.
Implement AI-Powered Underwriting:
What it is: Utilize artificial intelligence to automate and enhance the underwriting process. This includes risk assessment and policy pricing.
Why it's crucial: The traditional underwriting process can be lengthy and sometimes subjective. AI can analyze vast amounts of data quickly, improving accuracy and reducing the turnaround time for policy approvals.
Leapfrogging to the next level: Invest in AI research and partner with technology firms specializing in deep learning. Continuous training of AI models with real-world data will ensure decisions remain accurate and relevant.
Adopt Digital-First Distribution Channels:
It is Prioritizing online platforms, mobile apps, and digital agents/brokers for policy distribution.
Why it's crucial: Consumers increasingly shop online, expecting instantaneous services. Being digitally accessible means reaching a broader audience more efficiently.
Leapfrogging to the next level: Develop intuitive user interfaces, streamline digital application processes, and invest in online marketing strategies to drive online sales.
Integrate IoT (Internet of Things) into Products:
What it is: Leveraging smart devices, like wearable tech, to collect real-time data for product personalization.
Why it's crucial: IoT provides deeper insights into a policyholder's lifestyle, allowing for more accurate pricing and personalized offerings.
Leapfrogging to the next level: Collaborate with IoT device manufacturers and ensure data privacy protocols. Use the collected data to design flexible insurance products that adapt to changing customer needs.
Embrace Blockchain Technology:
What it is: Utilizing blockchain to manage contracts, claims, and customer data.
Why it's crucial: Blockchain ensures transparency, reduces fraud, and streamlines administrative tasks.
Leapfrogging to the next level: Partner with blockchain experts to integrate the technology seamlessly into the existing infrastructure. Regularly educate staff about its advantages and operation.
Prioritize Cybersecurity:
What it is: Strengthening digital infrastructure against cyber threats.
Why it's crucial: As carriers digitize, they become attractive cyberattack targets. Protecting client data is paramount for trust and compliance.
Leapfrogging to the next level: Engage cybersecurity experts, run regular system tests, and maintain updated security protocols.
Offer On-Demand Insurance Products:
What it is: Clients can activate or deactivate policies based on need.
Why it's crucial: The modern consumer desires flexibility. On-demand products cater to this need, increasing customer satisfaction.
Leapfrogging to the next level: Use technology to create real-time assessment tools that can instantly evaluate and price short-term risks.
Enhance Customer Engagement through Gamification:
What it is: Using game design elements in non-game contexts to motivate and engage customers.
Why it's crucial: Gamification can improve client engagement, loyalty, and product understanding.
Leapfrogging to the next level: Collaborate with game designers to embed these elements into apps and platforms, offering rewards and incentives for user engagement.
Promote Ecosystem Partnerships:
What it is: Collaborate with external industries (like healthcare or automotive) to offer integrated services.
Why it's crucial: It provides a holistic approach to customer care and increases touchpoints with customers.
Leapfrogging to the next level: Strategically identify and forge partnerships that align with the brand's mission, ensuring symbiotic benefits.
Invest in Continuous Learning & Development:
What it is: Regular staff training on emerging technologies and industry trends.
Why it's crucial: A knowledgeable workforce can readily adapt to change and serve clients efficiently.
Leapfrogging to the next level: Set up dedicated innovation labs, encourage staff to attend industry conferences, and promote a culture of lifelong learning.
Personalize Customer Experiences with Big Data:
What it is: Using data analytics to tailor product offerings and interactions to individual client preferences.
Why it's crucial: Personalization enhances customer loyalty and increases the likelihood of policy renewals and referrals.
Leapfrogging to the next level: Invest in big data analytics tools and hire experts to interpret the data, ensuring customer experiences remain unique and impactful.
These are our Ten Ideas How Life Insurers Can Transform for the Digital and Cognitive Era. Did we miss any? Please share your thoughts.