Blockchain in Financial Services
$49 – $129
Product Description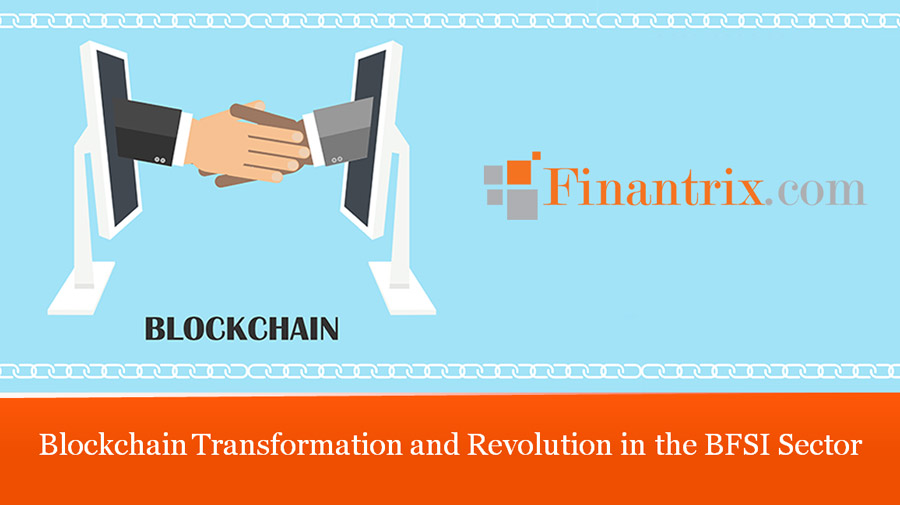 The Blockchain in Financial Services can be a transformational technology and is fostering a revolution in the way financial services industry conducts transactions. To level set, a blockchain – formerly block chain – is a distributed ledger database that maintains a publicly visible, and continuously growing list of records about all crypto transactions, called blocks, with an in-built mechanism to avoid tampering and revision. This Finantrix.com concept briefing on Blockchain in financial services offers an in-depth overview for business and technology leaders on working of and practical applications and implications of Blockchain in banking, financial services, and insurance sectors.
Why is Blockchain considered revolutionary?
The blockchain is elegant and intuitive, and by separating the responsibilities and making everything visible and public, it also is safe and tampers-proof. Learn more about Blockchain. Among its many advantages for the banking, financial services and insurance (BFSI) sectors are:
Faster clearing and settlement
Ledger Consolidation
Consolidated audit trail
Reduction in systemic risk
Operational improvements
Transparency and visibility
What do I get?
A customizable PowerPoint slide deck about the Blockchain transformation and revolution
The content included in the Blockchain transformation of BFSI sectors is well-formatted, information rich and elegantly structured slides (about ~30 slides).
You can reuse as-is, or make any changes or modifications.
What does it not include?
The briefing does not contain primary research or original forecasts.
The briefing does not feature in-depth vendor evaluations or rankings.
The briefing does not have step-by-step instructions on how to apply the ideas
What are the contents of the Blockchain in Financial Services Sector Briefing?
An introduction to Blockchain
The buzz and the activity surrounding Blockchain
Blockchain in financial services – practical use cases and applications
Potential, Challenges, Impact, and Impediments
A Playbook on how to work on Blockchain projects
Please Remember:
As the Blockchain in Financial Services sector is a digital product, it is sold as-is, and Finantrix will not accept any returns
Depending on your focus areas and the applicability of the blockchain concept, the content of the Briefing may or may not be relevant to you.
Consultants and consulting firms have a different set of terms and price.
The Briefing is sold on an as-is basis and features no warranties
This sale does not include implementation help or support. If you need professional services assistance, please contact us.
Please review our standard terms of service.
Need Consulting or Advisory Services?
What is a Finantrix Concept Briefing?
Finantrix.com Concept Briefing is an in-depth and multi-dimensional perspective on a topic of interest to business and technology leaders. The content is less of esoteric theory and more focused on making it an actionable advisory briefing
The Concept Brief is a result of secondary research and a synthesis and an encapsulation of current thought leadership from across the board to help business and technology leaders get a unified and holistic picture of a topic area with an action orientation.
How do I use a Concept Brief?
Gain a perspective and understanding of a topic to develop a point of view
You can leverage some or all slides into your internal presentations
You can implement the tips, tricks, ideas and opportunities into your enterprise programs and projects
Who authors Finantrix.com Concept Briefs?
Finantrix.com has a stable of a talented team of consultants and researchers who possess industry experience and deep subject matter expertise.
Will you do custom research for us?
The basic answer is YES. However, whether or not we take on a research project depends on the availability of resources, and whether there is any further scope for value addition. Please feel free to contact us to discuss the opportunity.
Why is it not FREE?
Of course, the Internet is full of good and bad information sources. Moreover, many are free, and some are paid briefings, but often at a significant price. For executives that are crunched for time, and do not have the patience to separate the good from the bad, the value of compilation and synthesis far exceeds the price.
Blockchain in Financial Services
$49 – $129