Professional Services Value Streams
$299 – $899
Product Description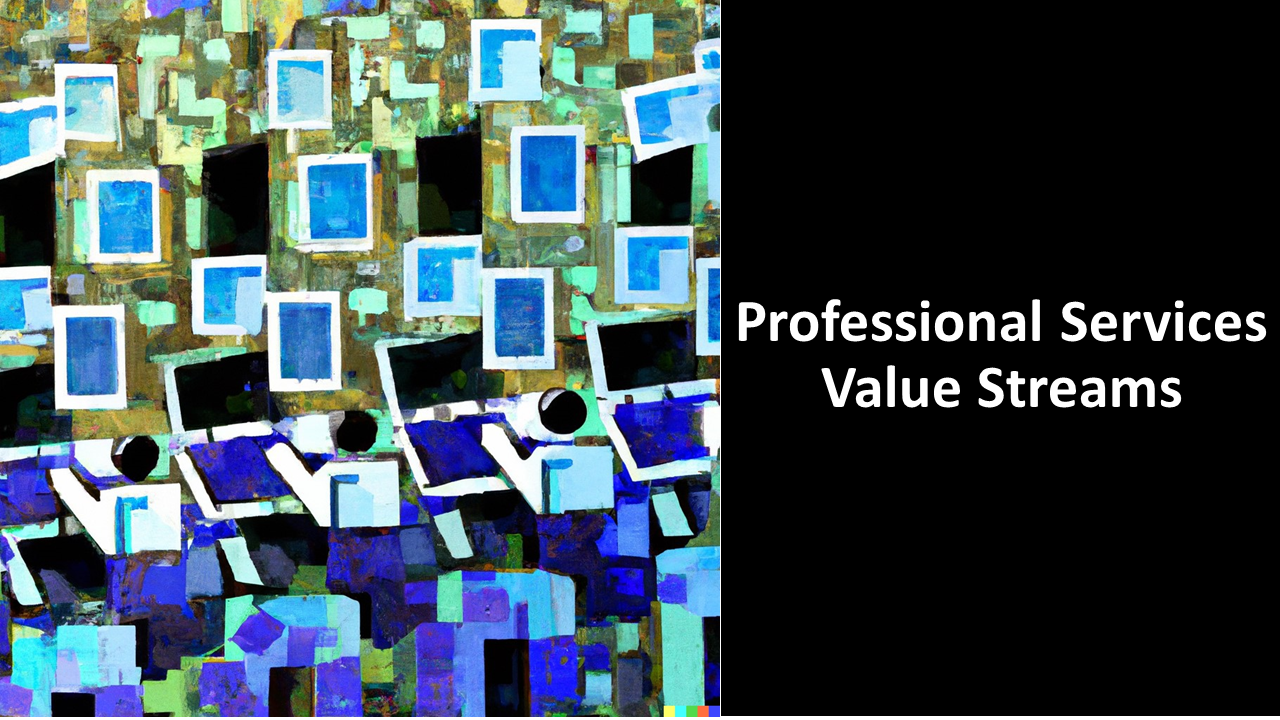 The Professional Services Value Streams comprise all the major value streams typical in a Professional Services firm. The Professional Services Value Streams are an essential and integral part of business architecture, and instead of starting from scratch, our pre-built deliverable jumpstarts the process, accelerating time to value.
(As the Professional Services Value Streams is a digital deliverable, we do not accept returns or issue refunds. Please read the product description carefully before purchasing.)
Professional Services Value Streams Deliverable:
A set of 21 value streams detailed the value chain's core/primary and secondary activities.
The value streams are decomposed into one step of high-level detail.
Bonus: Value Streams Guide
Enterprise and Business Architects can use the Professional Services value streams as a springboard and customize them to the needs of their enterprise.
(Note: While we reference business capabilities, journey maps, and process maps, please realize that this product pertains to only the value streams. We offer other products which span business capabilities. Furthermore, the value streams are in simple PowerPoint format and are editable.)
Professional Services Value Streams:
In business architecture, Value Streams are sequences of activities an organization performs to deliver a valuable product or service to its customers. Borrowed from lean management principles, this concept aids in visualizing and optimizing the flow of information, materials, and services from the initial request to the final delivery. Value Streams provide a comprehensive view of the business, focusing on value creation across the organization while seeking to minimize waste.
Business Capabilities and Value Streams form the Yin and Yang of business architecture. Business Capabilities represent what a business does — the inherent abilities necessary to fulfill its mission. These capabilities are stable, strategic constructs that define the organization's potential. Contrastingly, Value Streams depict how an organization applies its capabilities to deliver value to its customers. Combined, they offer a holistic understanding of the business, blending the static (capabilities) with the dynamic (value streams) and linking strategic intent with operational execution.
Value Streams are essential in a professional services firm due to the highly customized and complex nature of the services provided. They enable firms to understand and visualize the flow of value from client engagement to service delivery and follow-up. This end-to-end view facilitates the identification of inefficiencies, redundancies, and delays, thereby improving service quality, reducing operational risks, and enhancing client satisfaction.
Professional services firms can leverage Value Streams in various ways. They can use them to design and optimize key processes such as client engagement, project planning, service delivery, and follow-up. For example, by mapping the 'Service Delivery' value stream, firms can identify steps that add little or no value, such as redundant status meetings, and aim to streamline or eliminate them. Additionally, Value Streams can provide strategic insights for decision-making, like understanding the impact of new regulations or technologies on existing value streams and designing new value streams for innovative services.
Finally, Value Streams can lay the foundation for creating detailed process maps and customer journey maps. Starting with a high-level value stream, business architects can delve into more granular process maps detailing the specific steps, roles, systems, and data involved in each activity within the value stream. Simultaneously, customer journey maps can be developed by overlaying the customer's interactions and experiences onto the value stream. This method ensures that process and customer journey maps align with the overarching flow of value, providing a consistent and integrated view of the business.
Our consultants and business architects with years of experience in business architecture, process consulting, and transformation strategy created the business architecture value streams. Use it as a starting point to customize them to your enterprise needs.
How to Use Value Streams Deliverables:
We strive to provide a generic and representative straw model Value Streams typical to an industry. However, as each firm differs, the specific steps in a value stream may differ – sometimes marginally and sometimes substantially. Business architects and process experts must use the deliverable as a springboard and customize it to each company's unique needs.
After tailoring the value streams to reflect the internal reality of your business flows, business architects can leverage the value streams to cross-map with business capabilities, detailed process maps, customer journey maps, and other artifacts to glean insight and understand the footprint and relationships between these entities.
The value streams can be a basis for detailing the processes with additional information (actors, actions, data, systems, etc.) and crafting customer journey maps.
Stipulations:
We sell digital products, so Finantrix will not accept returns, refunds, or replacements. Therefore, please review the product description carefully before making a purchasing decision.
Depending on the various factors specific to your firm, the content and coverage may or may not apply to your situation.
Consultants, who may wish to use the templates and deliverables for several clients, have different terms and prices.
Sold on an as-is basis and no warranties
This sale does not include implementation help or support. If you need professional services assistance, please get in touch with us.
Please review our standard terms of service.
Professional Services Value Streams
$299 – $899